W
HERE THE BUILDINGS MELT INTO LANDSCAPE.
A wonderful vision of living beside Black River's sparkling lagoon, an exceptional area where a delightful Mauritian way of life blends with lush tropical surroundings…Just what you've been dreaming of? With Asmara Beachfront Residences it's no longer just a daydream.
Asmara is the embodiment of past and present where a contemporary style blends with the simplicity of island life. Morne Brabant Mountain, that witness to time immemorial, casts a benevolent eye over the birth of Asmara, as if to bless it with its seal of approval.
Nestling in the midst of a lush natural setting and overlooked by the Tourelle Mountain,Asmara Beachfront Residences lies in the heart of this lively part of Mauritius' West Coast. Only a short distance from Black River and its many restaurants and shops, this premium residential project is bound to appeal to those who are fond of nature – and outstanding architecture.
Designed by Eric Chavoix, Asmara Beachfront Residences is a modern architectural gem where space and light create a charming and peaceful atmosphere. Indoors and outdoors blend into one, and the terraces have everything for a modern lifestyle with the added advantages of privacy and ocean views.
Asmara Beachfront Residences has 8 beachfront villas along with 17 duplexes, 28 apartments and 7 penthouses each with a private pool. The architecture of the villas is an open invitation to comfort and enchantment thanks to all the space and refinement. There is greenery everywhere creating a sense of tropical well-being, while the duplexes looking out over their own private gardens are just as peaceful an invitation to enjoy the island way of life.
The facilities and activities at Asmara Beachfront Residences are designed to meet the expectations of those in search of the good life. The Beach Club and its swimming pool, bar and restaurant will be ideal gathering spots, while the spa – of a kind normally found only in five-star hotels – will be there to welcome owners who love being pampered. And there are plenty of sporting possibilities, including kite surfing, stand-up paddle, swimming with dolphins or a round of golf.
It's a lifestyle choice where nature forms the backdrop – and the key to it is Asmara Beachfront Residences.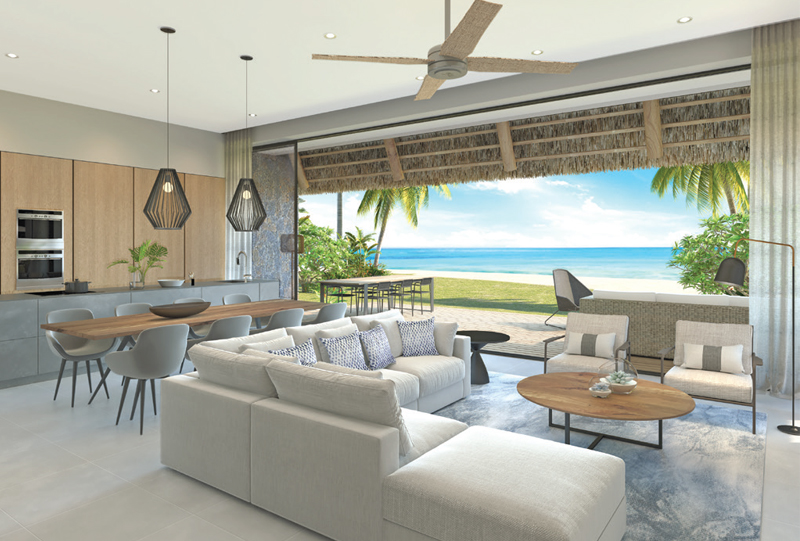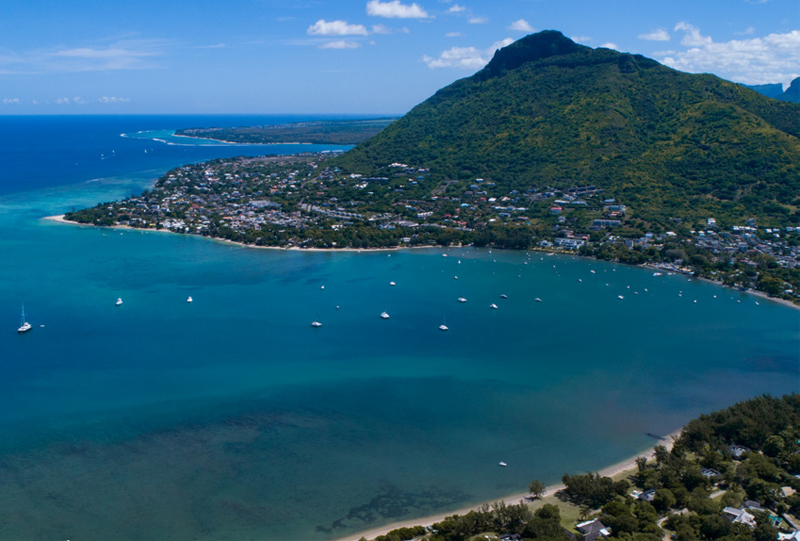 Meeting with Eric Chavoix, the project's architect
What's been your source of inspiration in designing this project?
It's been the exceptional beauty of the site coupled with a concept that respects the natural setting. It was obvious that the project should blend into the tropical landscape so as to protect the environment around Black River Bay. My client, Société Horizon Suites, embraced our vision by reducing the number of units originally planned by 50%, thereby giving everyone a view of the sea and retaining the concept of a traditional Mauritian campement (beachside house).
What is the typical kind of beachfront architecture?
In Mauritius, beachside life was traditionally campementstyle, simple and stress-free. Nowadays, projects like Asmara provide comfort and luxury, respecting a genuine beachside lifestyle but with the benefit of quality services such as property management.
What do you find particularly attractive about the West Coast?
Undoubtedly the preserved state of the countryside. I find it wonderful – the chain of mountains around the Black River Gorges, the Tourelle which descends towards the sea, the Tamarina golf course and, of course, the West Coast sunsets.
-Emilie Gomez Maroto